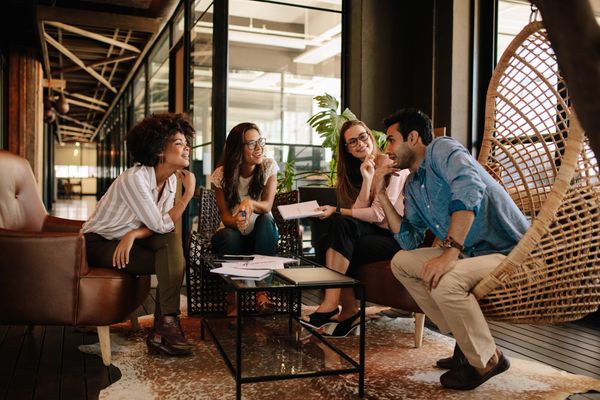 Company Culture
We believe in creating a healthy work environment, which includes time for life outside of work, family time, time for worship, time for hobbies and activities and vacations, mental health days, and flexibility in schedules.
We strive to practice empathy and understanding with each other, forgiveness, being human, accepting constructive criticism, trusting our peers, inclusion of all beliefs and opinions, and general feelings of camaraderie.
Core Concept is a family-oriented business. We maintain flexible schedules depending on our employees' needs. Family always comes first here. We all celebrate our employees' life events like marriages, births, anniversaries, and more.
We want to stay involved in charity, volunteering, donating, supporting nonprofit missions, coming together for a common cause, and building relationships on shared interests. Giving back to our communities is the most important impact we can make. We want to have long-lasting affect on those who have no voice and need the support of others.
We create clearly defined goals, career advancement ladders, employee development plans, continuing education and training, opportunities to learn, and celebratory milestones. We believe that individual growth leads to company-wide success.
We excel in communication, identifying problems and developing solutions, transparency within the company and also with clients, open conversations about strengths and weaknesses, collaboration, and admitting any short-comings.
Since many of our employees live in different states, we try to keep everyone connected by hosting frequent staff meetings online, participating in company competitions, compiling a company cookbook, and staying connected through social media.
We maintain diversity in the workplace, and we believe in accepting people from all walks of life- different educational backgrounds, different socioeconomic status, different political views, and religious beliefs. Be kind to every single person, you never know what someone might be going through.