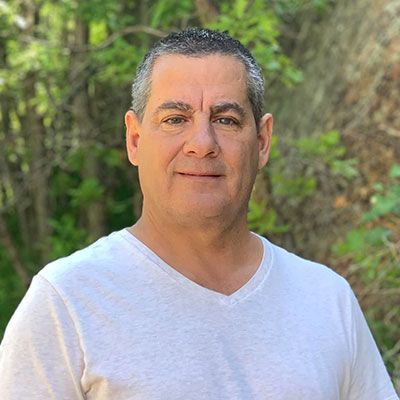 Bill Walker, Founder and Chief Executive Officer
Bill possesses 38 years of experience in Network Engineering, Software Development, Telecommunications and Executive Management. He began his career in 1982 with the CIA, then transitioned to Lockheed Martin Corporation for a combined 14 years of service. Bill then entered the telecommunications industry with SkyTel Communications as Vice-President of Operations for the next 3 years.
He was then recruited to lead the nationwide wireless build-out of Metricom, Inc. Bill led a group of 180 employees and 200+ contractor in the areas of NOC Operations, System and Network Administration, Network Design, Construction Engineering, and Network Test and Certification. Bill joined AirBand Communications as VP of Engineering and Operations for the next several years. Airband Communications provided Fixed Wireless bandwidth to small and medium size businesses.
In 2011, Walker launched Core Concept Communications, LLC as Co-founder and Chief Executive Officer. Currently, he is embarking on the exciting journey of transitioning CCC, LLC, to build a strong, profitable, large scale System Integration company Core Concept Technology, Inc.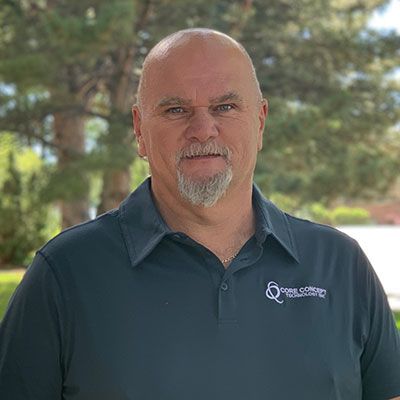 Tracy Brummett, Manager of Field Services
Tracy has considerable experience in the construction and electrical fields, having owned and operated Tracy Brummett Construction for more than 23 years. His company specialized in new residential construction, residential and business remodels and additions. For the past 2 years, Tracy has worked in the industrial electrical field, where he has obtained a broad knowledge of the installation, maintenance and repair of industrial electrical systems. Tracy is OSHA and Stress Cone certified. He also holds certifications in the operations of the forklift, scissor lift, and man lift.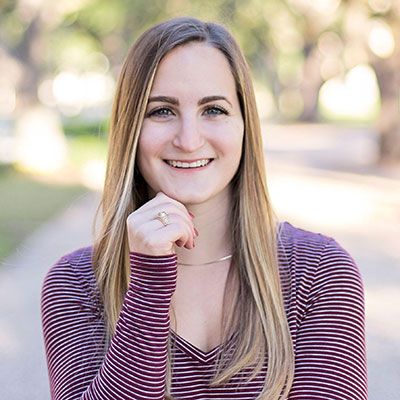 Emily Walker, Director of Business Development
Emily started working part-time for Core Concept back in 2012, and continued to help out during the summer and on breaks while she was in college. She completed a Bachelor of Science from Texas A&M University in 2018. Shortly thereafter, she relocated to Denver, Colorado and started full-time for Core Concept in 2019. She started working as a network technician and has completed many projects across the US. Her favorite kind of project is network implementation & day-one support. She is a versatile member of the team, also assisting with human resources, field services, payroll and finances, and more. In her free time, she enjoys hiking, camping, and backpacking with her two dogs. She also likes traveling, reading new books, and gardening. She stays very active in the animal rescue community and has fostered over 45 dogs and cats from the animal shelter, as well as rescuing unwanted exotic animals like pet bunnies, rats, and snakes. She has worked very hard to develop the company to help it reach its full potential. She looks forward to the growth and future of Core Concept.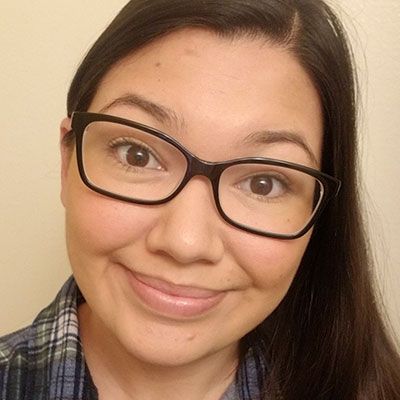 Lauren Binder, Manager of Excellence
Lauren has a Bachelor of Science in Chemical Engineering from Texas A&M University. She brings several years managerial experience to Core Concept Technology. After having her daughter, she joined the company helping develop processes, company standards, and creating a Center of Excellence. As the manager of the Center of Excellence, Lauren's responsibilities touch every department at Core Concept Technology from project management to human resources. In her free time, she loves being outdoors, hiking, fishing, and spending time with her family.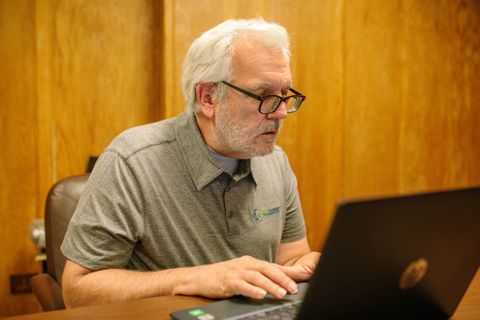 Dave Harris, Manager of Corporate Support Services
Dave has worked with Core Concept Technology for 6 years.